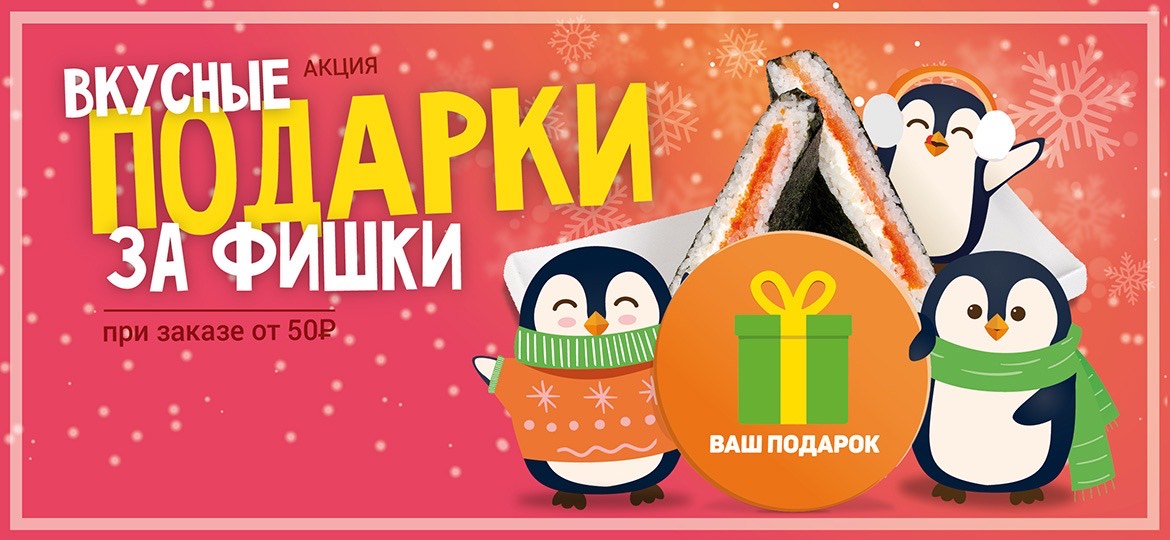 Chip

Promotion: "CHIP"



ATTENTION!!!

 At the moment, some kinds of the chips have run out, so their issuance is temporarily stopped! The action continues. Information about your gift is listed on the receipt at the end of the list of products.

From 03.12.2019 to 29.02.2020 it is necessary to place an order for delivery from 999 rubles. When ordering for the indicated amount, a chip is issued that can be exchanged for the gift indicated on the chip! The chip can only be exchanged in a cafe when ordering from 50 rubles.


Conditions:

The promotion is valid when ordering through the website, application, call-center and cafe administrators;

The promotion is valid when ordering delivery;

The action is not cumulative with other promotions or applications, as well as with the accrual and deduction of auto rubles;

The minimum order amount for receiving a chip is 999 rubles;

A chip is issued for every 999 rubles in order;

A gift is issued upon presentation of a chip and an order of 50 rubles or more. in the cafe;

The chip can be used no earlier than the next day after it is issued


Gift List:

Roll "With fried salmon";

Homemade fruit drink;

Roll "Philadelphia";

Roll "Volcano with mussels";

Pizza "Pepperoni" 21 cm;

Pizza "Chicken" 21 cm;

Tortilla roll with chicken;

Salmon Sushi Sandwich;

Chicken sushi sandwich;

Roll "With salmon and cream cheese";

Shrimp Philadelphia Tempura Roll

N.B. The organizer reserves the right to complete the promotion or change its conditions, or change the type of gift products (pizza, rolls, discounts) during the promotion period by notifying using the company's official website no later than 24 hours before the changes take effect.